LH FENDER LINER CADILLAC CTS/CTS-V 03-07

MCHP price - $34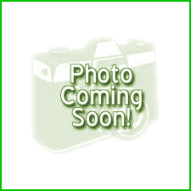 Part details:

There are no additional details available for this part.

Fits: 2003-2007 Cadillac Model: CTS

Part number: 674-24L

Shipping:

Time to ship: Within 24 hours

Shipping cost: $12

* Please note that there is a shipping discount on multiple items in the same order (excludes oversized items). The shipping amount here reflects a 1 item/part purchase. Shipping price reflects shipping within the continental US. All other locations extra.



By placing an order you agree to our shipping and payment terms

When placing an order please remember:
The right hand side of the vehicle is the passenger side, and the left hand is the driverís side.

*Some fiberglass hoods currently have a ship time of 2-6 weeks, please consider this when placing order*




Related parts: 2003-2007 Cadillac CTS